Deprecated
: preg_replace(): The /e modifier is deprecated, use preg_replace_callback instead in
/home/eredan/forum/include/parser.php
on line
774
Deprecated
: preg_replace(): The /e modifier is deprecated, use preg_replace_callback instead in
/home/eredan/forum/include/parser.php
on line
774
Deprecated
: preg_replace(): The /e modifier is deprecated, use preg_replace_callback instead in
/home/eredan/forum/include/parser.php
on line
774
Deprecated
: preg_replace(): The /e modifier is deprecated, use preg_replace_callback instead in
/home/eredan/forum/include/parser.php
on line
774
Deprecated
: preg_replace(): The /e modifier is deprecated, use preg_replace_callback instead in
/home/eredan/forum/include/parser.php
on line
774
Staff Feerik

Inscription : 03-02-2012

Messages : 462
February 1st: The Vandal in store!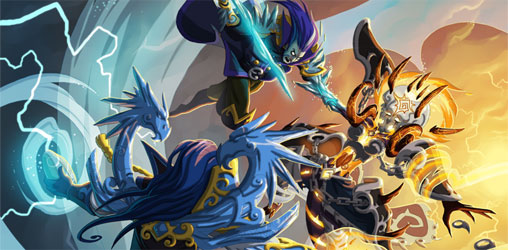 Players who haven't completed the trophy: The Vandal, can now access it from the Eredan iTCG store.
Cumulate 60 points. You earn 1 point each time two characters end a battle with -4 Health points or less. You must play against different players.
You will earn the card named [card]Wrack[/card] and the title: The Vandal.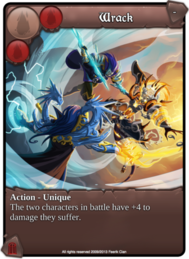 [card]Wrack[/card]: Action. Collector. Unique. The two characters in battle have +4 to damage they suffer.